Spend Less and Get More from Paramus' Most Trusted Body Shop
The only thing worse than getting into an unfortunate accident while at the wheel of your favorite vehicle? How about overpaying for shoddy repair services performed by one of the less reputable members of the Paramus automotive repair community.

Thankfully, by bringing your car, truck, or sport utility vehicle (SUV) to Paramus Hyundai, you can rest easy knowing that our team of body repair experts will have you back on the roads of Paramus in no time – all while keeping your budget in mind. To learn more about how this is possible, follow along as we bring you up to speed with the Paramus Hyundai difference.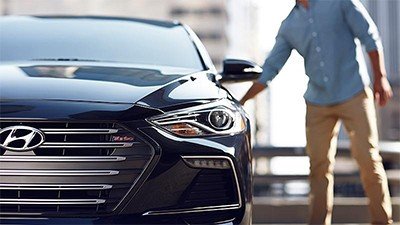 Why Quality Repair Work Matters
Failing to have a team of experts address your vehicle repair needs is a great way to end up on the fast track toward future expenses and problems. From improperly applied and sealed paint that peels and allows rust to seep into the body of the vehicle to aftermarket parts that don't quite match the distinctive style and appearance of the automobile that you fell in love with on the showroom floor, there are plenty of pitfalls that come with taking your vehicle to someone outside of the Paramus Hyundai repair team.

Of course, this issue is much deeper than just superficial cosmetic concerns. Failing to properly repair and restore a vehicle, be it a Hyundai option or a car from another manufacturer, can leave behind disastrous, long-term consequences. Substandard parts that didn't come from the original equipment manufacturer (OEM) and wear down ahead of schedule, a ride experience that isn't as smooth as it was when you rolled off of the showroom floor caused by poor workmanship, and countless other lingering issues all await those who try to cut corners on this front.
What You Can Expect from the Paramus Hyundai Body Shop Team
If dealing with all of the aforementioned woes that come with poor repairs really isn't something you are interested in dealing with, then the time is now to schedule your body repair and general service with Paramus Hyundai. Outside of stellar customer service and years of experience handling all manner of repairs and restorations, you can also expect the following when you entrust us with this important undertaking:

Free Repair Estimates – Now performed six days a week, Paramus Hyundai is happy to show you exactly what to expect from your upcoming repair or restoration with zero strings attached.
No Appointments Necessary – We understand how hectic your daily routine is, so feel free to schedule repairs when it is convenient for you, or drop in without an appointment at your leisure.
We Only Use OEM Hyundai Parts – Having a Hyundai vehicle repaired? Then you can take comfort in the fact that we replace all broken or damaged parts with original equipment directly from Hyundai.
Let Us Help You Get Back on the Roads of Paramus Today
With all of this leading the way, we think that it is beyond safe to say that drivers in Paramus who truly want to get their vehicles back to like-new condition after a collision or accident always turn to the Paramus Hyundai body shop.

With this in mind, give us a call today at (201) 845-0701 or fill out the handy form down below so that one of our seasoned repair experts can get in touch with you as soon as possible. Either way, we have no doubts that you will soon see exactly why so many of our friends in Paramus turn to us first for their collision repair and body restoration needs.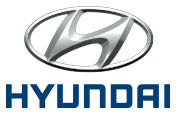 Paramus Hyundai Body Shop